Barclays Bank PLC, Isle of Man Branch
Barclays is a transatlantic consumer, corporate and investment bank offering products and services across personal, corporate and investment banking, credit cards and wealth management, with a strong presence in our two home markets of the UK and the US. With over 325 years of history and expertise in banking, Barclays operates in over 40 countries and employs approximately 130,000 people. Barclays moves, lends, invests and protects money for customers and clients worldwide.
Barclays offers wealth and investment products and services to its clients through Barclays Bank PLC and its subsidiary companies. Barclays Bank PLC is registered in England and authorised by the Prudential Regulation Authority and regulated by the Financial Conduct Authority and the Prudential Regulation Authority. Registered Number: 1026167. Registered Office: 1 Churchill Place, London E14 5HP. Barclays Bank PLC, Isle of Man Branch is licensed by the Isle of Man Financial Services Authority. Barclays Bank PLC, Isle of Man Branch has its principal business address in the Isle of Man at Barclays House, Victoria Street, Douglas, Isle of Man, IM99 1AJ.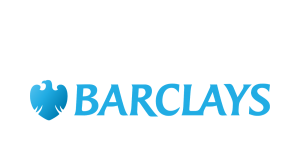 Barclays, 3rd Floor, 25 Circular Road,
Douglas, Isle of Man, IM99 1RH
Barclays, Victoria Street, Douglas, Isle of Man,
IM1 2LF, United Kingdom
Personal Banking Customers
Current and savings accounts, overdrafts and mortgages for Isle of Man residents
Small and Medium Enterprises
We can support all local businesses whether they are start ups, established or ready to grow
We provide corporate banking services to Isle of Man businesses with an annual turnover in excess of £5 million, and to large local companies
We specialise in serving corporate clients who require non-domestic banking requirements
Our banking and investment services help to deliver cost efficiencies, risk mitigation and yield enhancement opportunities for Fiduciaries, Wealth Managers, Trust Companies and their clients
We provide banking services for family offices through an experienced, local relationship team
Fund Managers and Administrators
We provide a range of specialist banking and financial solutions for every stage of the fund lifecycle
Our captive insurance specialists are all qualified specialists providing solutions specific for your industry.