Capital International Bank
Capital International Bank is an entirely digital corporate banking solution that has been specifically designed to meet the needs of local and international corporates, fiduciaries and eGaming businesses.
With account opening in 3 days for standard risk and 7-10 days for higher risk accounts, we offer quick and pragmatic decision-making, so you can use your time to build your business and your wealth.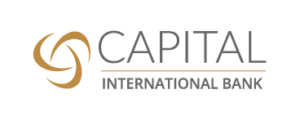 Capital International Bank, Capital House, Circular Road, Douglas, Isle of Man IM1 1AG
cib-bd@capital-iom.com
+44 (0) 1624654200
Corporate Bank Accounts: Available in 20 currencies including GBP, EUR, USD, HKD, our corporate bank accounts offer all the features you need to manage your business finances.
Payments: Our digital banking platform, VELTA, facilitates straight-through processing so you can fund your account and make payments all in your own name. BACS, Faster Payments CHAPS and SWIFT are available.
FX: Manage multiple currency accounts from a single platform and perform FX transactions of any value instantly. Capital International Bank clients also have direct access to our Treasury team to provide live market rates for trades over £500,000.
Fiduciary Deposit Accounts: Clients seeking to hold in excess of £250,000 in their account qualify for our Fiduciary Deposit Accounts. These accounts spread your funds across one or more additional international banks, reducing your risk exposure from just one bank. We work with highly rated institutions which meet our counter-party requirements meaning you are not limited to how much you can deposit with us via these fiduciary accounts.
Bespoke Fiduciary Account: The Bespoke Fiduciary Account allows you to place funds over £1,000,000 on fixed term deposit with a number of third-party banks, providing a defined interest rate on deposits you don't need instant access to. Terms range from 1 month to 12 months.
eGaming: We work with a variety of different businesses operating in the eGaming sector including B2B and B2C eGaming companies that sit within our appetite. Under our licence we can onboard corporate legal entities as well as operational accounts, trust accounts and player protection accounts. Supported by leading digital controls, we have a deep understanding of these businesses and can take informed, pragmatic risk decisions.
Esports: Crafted with feedback from respected individuals within the esports sector, our banking solution offers accounts to esports teams, advertising and marketing companies as well as companies either sponsoring or investing in the sector. We open accounts within 10 working days, provide access to 20 currencies through the Capital Call Account and offer a dedicated Relationship Consultant to walk organisation owners through the entire onboarding process.
Manage all your assets in one place. The Capital International Group also offers:
An Execution-Only Trading Platform
Discretionary Investment Management Services
Regulated investment and banking activities are carried out on behalf of Capital International Group by its licensed member companies. All subsidiary companies are represented under the Capital International Group brand.
Capital International Limited, Capital Financial Markets Limited and Capital Bank International Limited, are licensed by the Isle of Man Financial Services Authority. Capital International Limited is a member of the London Stock Exchange. Capital International Bank Limited is a wholly owned subsidiary of Capital International Group Limited http://(www.capital-iom.com), a privately owned financial services group based in the Isle of Man and operates as a non-retail, restricted deposit taker under a Class 1 (2) licence. Deposits are not covered by the Isle of Man Depositors' Compensation Scheme and terms and conditions apply.
CILSA Investments (PTY) Ltd (FSP No.44894) and CILSA Solutions (PTY) Ltd (FSP No.6650), t/a Capital International SA are licensed by the Financial Sector Conduct Authority in South Africa.